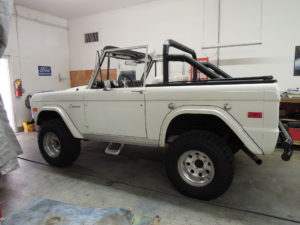 Late last year a customer brought in his newly purchased 1972 Bronco.  Over all, it was a nice looking truck that made it to the shop under its own power.  It had some dated items on it and the drive-train needed some attention but many people would have been content to just drive it the way it was.  Our customer however had bigger plans in mind.  Andy's vision was to take the truck to the next level in terms of safety, reliability and appearance.  We wish we could take credit for all the upgrade ideas but most of that came from Andy.  We just had the fun of executing his plan.
There is an impressive list of upgrades on the truck.  We started with a power front disc break conversion and rear brake rebuild.  This also included new hubs.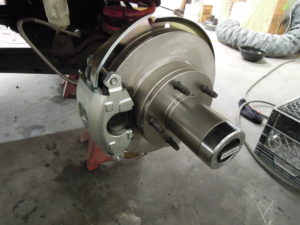 We serviced both axles, transmission, transfer case and did some engine repairs.  To tighten up the steering we replaced the steering box and installed a new tilt column.  The old leaky PS pump was replaced along with the hoses. The fuel tanks had suffered the wrath of ethanol fuels/moisture and were replaced along with all of the hoses and sending units.
Next we installed a Classic Air AC system and upgraded the engine fan to an electric system with programmable controller.  Here's the engine compartment before and after.  And yes, power brake boosters for early Bronco's are strange looking.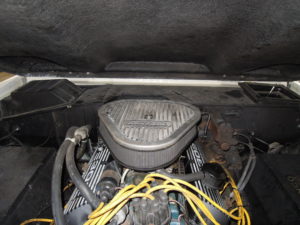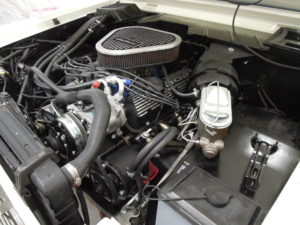 Andy had ideas for a major dash upgrade.  Here are before and after pictures.  As bought, the dash had  diamond plate covering and some tempermental  gauges and switches.   We stripped everything down to the bare factory dash and built it back up from there using Andy's vision.  We rebuilt the gauge cluster and installed an original factory style radio with modern features.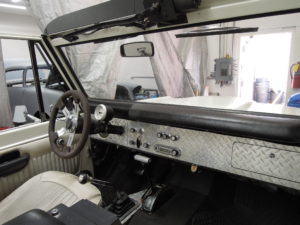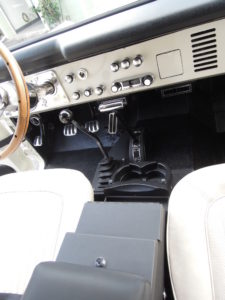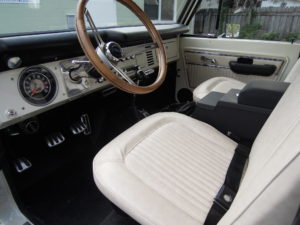 The build continued with rust repair (a standard operation on old Broncos…) body and paint work, custom lighting, new upholstery, door panels and custom console, a new soft top and nerf bars.  All work was performed by our shop.  Here are some shots of the final product.  Needless to say, this truck gets lots of attention everywhere it goes.